The future of jobs: What are the new job trends coming down the pike?
The future of work will involve people collaborating effectively with the machines - so what I can say is, "embrace the change".
---
Technology being in constant evolution, is surpassing humanity which is quite discernible. It is a well-known fact that technology is heading off to bring tremendous changes in our jobs, but have we ever tried to foresee the challenges it might bring along? Especially in this post-pandemic era, there is a slew of questions popping up in the head of almost every individual. What will be the new ways of working? Do we need to develop new skills to correspond to the new job requirements? Will this advancing technology kill the jobs of humankind? Will it be easy to negotiate the tension between wellbeing and productivity? Well, there is one answer to all the infinite questions, and that is "embrace the change".
No matter what, taking the future economic standing "for granted" is just like standing on a slippery ground where you can fall if you do not have the determination to stand. The rapid globalization and the technology unfolding itself each new day will definitely have a huge impact on the labor markets as well as the society. The steadfast development in artificial intelligence, nanotechnology, biotechnology, 3D printing, and what not, are doing nothing but augmenting each other.
Let's bring to light "The Assumptions" which might influence the future jobs
Though we are not certain about the substantial impact of today's situation (the post-pandemic situation) on the labor market, there are still a few assumptions prevailing. Let's take a tour:
1. Your jobs might be seized by the robots:
Technology is all about subtracting the obvious, thus the technology acceleration might transpire human power. As everything is becoming automated, the robots are all set to take your place. As a result, unemployment might take place. But as we say there are two sides to a coin, this is why there is no denying the fact that automation might come with some pros too. No matter how fast is the pace of technology dissemination, there are always some areas that will be hardest to automate. Because of this, there are high chances of growing employment in those areas.
2. Jobs are becoming more guarded:
Despite the acute impacts of globalization on various industries, it is still believed that people will stay in their jobs for a longer time. As we have been seeing from the past few years, there are very least chances for the gig economy to take over. Also, it is evident that the rate of casual jobs has been declining and there is hardly any chance of this rate to increase in the near future. Not just this, the rate of self-employment is also on a downturn.
3. Your home might be your new workspace:
Well, to boost productivity without compromising the health, it is highly believed that working remotely will be the future trend as well. The digital media will become the source for connecting with other creative people.
Time to explore the top sectors where job opportunities might burst forth in the future
As reported by the National Centre for Vocational Education Research (NCVER), there are three fundamental sectors where employment is expected to outspread:
1. Nursing and Healthcare Sector
As we see the critical role of healthcare in our lives especially during this pandemic, it is crystal clear that employment growth will continue to spread in this sector. It is expected that the number of healthcare workers in the nursing and healthcare sector might reach 119,000 by 2024, in this way this sector could become the economy's largest sector. Other than the nursing sector, there are some related sectors that might also enjoy the benefit of employment opportunities and those sectors are childcarers, health, and welfare support workers as well as personal assistants.
2. Software and Application Programming Sector
Every country needs a bunch of qualified and enlightened workers. It is believed that the Software and Application Programming industry has the strongest growth projection because our future depends on the scientific and technical industries. As per the studies, there will be a 23.4% increase in job opportunities in this sector, which is definitely a major rate. Also, there are least chances of replacement in this sector as most of the employees working here are young. As a result, new opportunities will come up to fill the growing demand.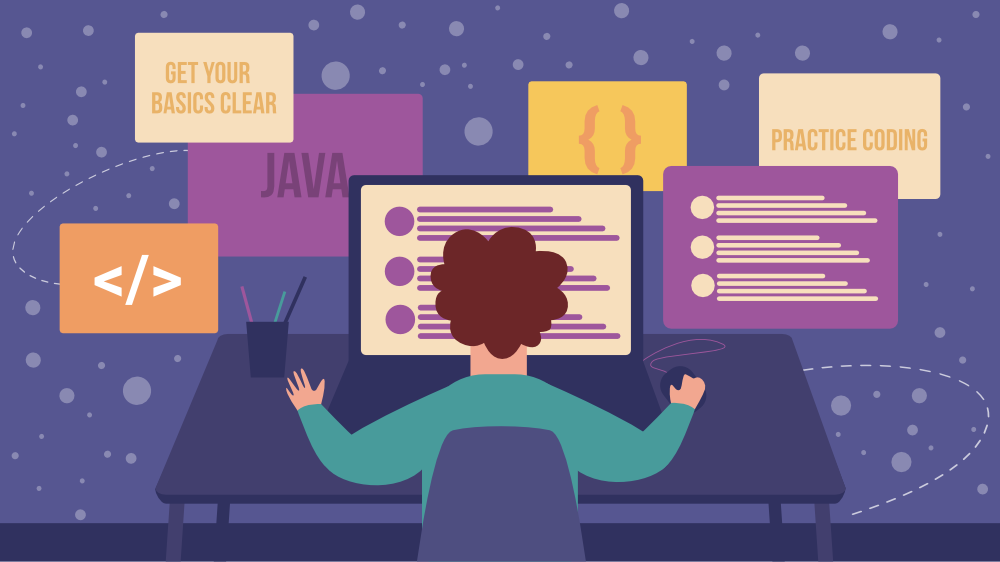 3. Teaching Sector
As everyone knows, teaching is the most mandatory and largest professional occupation in the world, therefore it has the highest possibilities to grow in the near future. As there are approx. 121,700 per year job openings in teaching occupation, it is believed that it will reach 400,000 by 2024. The teaching sector is widespread and if you decide to join this sector now, it is most likely you will have a better tomorrow.
Are you actually ready to deal with the changes coming forth?
As per the studies, the prompt changes to business models will highly afflict the employment landscape in the near future. Now this is a matter of concern, as there will be a huge number of changes, ranging to the changes in job creation, job displacement, and the changes in skill sets. As we have been witnessing the fact that some of the industries serving us presently didn't even exist five to ten years back. This is how trends come into existence, they make tracks for themselves before you even know it. The little kids we see going to school today, might end up in occupational sectors which are not even in existence yet. Though transitions come with new opportunities but it does not mean they are not dicey.
After reading these changes, there will be one question in your mind, how will the individuals react to these changes? Well, to blaze the trail, there is one thing you need to know and that is the factors driving trends in employment growth. You should know the importance of investing in skills which might flourish your career in the near future.
---